Show your support every time you train or compete by purchasing and wearing our exclusive range of  #fightingptsdvicpol clothing and apparel.
Clothing and apparel is available through our online store. You can show support to Victoria Police Members by purchasing clothing and apparel online.
We would love to see as many people as possible wearing these in training or competing on event days! What better way to show your support!
All garments have been designed and produced by Shine Design who will be donating $5 from the purchase of each and every garment purchased.
Visit our apparel store to access and purchase our supporter garments and other merchandise.
This site is used to provide secure payments for your online protection.
* All prices include GST.
Seven quality products available to show your support from the activewear range:
• Running Singlet tops $38
• Running Tees $44
• Polo Shirt $55
• Hoodie $75
• Long sleeve tee $55
• Microfibre towel $25

Supporters range of apparel & merchandise is here!
Proudly show your support with new clothing and merchandise
Visit Store
Grey fleck
supporters Tee – only $25
Unisex|cotton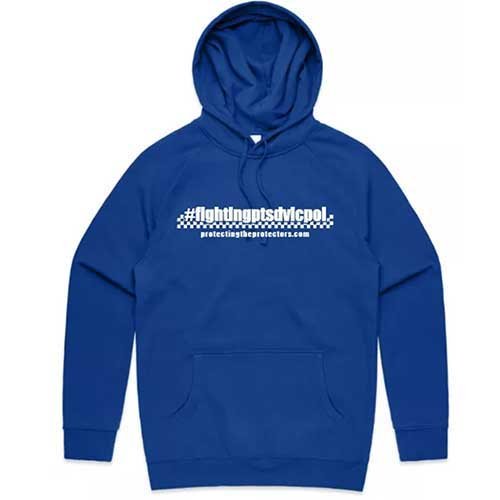 Blue Hoodies
with pocket – only $42
Unisex|cotton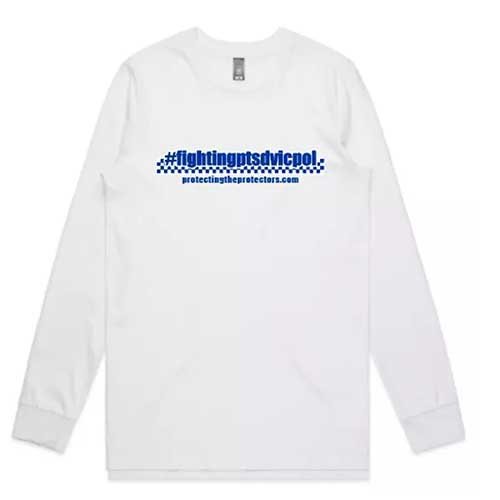 Long Sleeve
supporters Tee – only $30
Unisex|cotton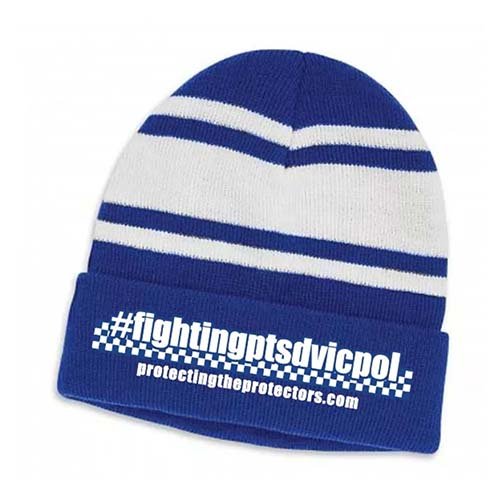 Supporters Beanie
Use your head! – just $20
Unisex|cotton
Truckers Cap
once size, one price – only $10
Unisex
Supporters Drink Bottle
Drink up! – for $8
Unisex|plastic
Stubbie Cooler
with bottle opener – low low $6
Unisex|drink responsibly!
Is for all Victoria Police members and retired veterans to receive safe and secure treatment for PTSD and mental health related issues.
Awareness is critical and our aim is to promote an environment where members are able to freely discuss and receive personal treatment for their recovery needs.
We believe that having a safe and secure ward for the immediate treatment and management of members health is crucial to reducing the stigma of seeking assistance while promoting recovery.
By working together, we hope this campaign can help members attain the help needed to reduce the impact of traumatic incidents experienced in daily policing.